This week we have explored Wirral and Liverpool. There are lots of fun places to go with children. Due to the weather we have mainly spent the time indoors.
It seems a long time since I wrote about the start of the half term holiday. My two children and I love holidays when they aren't in holiday club. Now I'm self employed, I can juggle my 'paperwork' and do it after their bedtime. When I had work visits, my husband was able to look after the children.
I think the biggest battle I had this holiday was keeping the children off their tablets and phones. I may have hidden the devices... It worked to get them out of the house but they were always keen to get back to them as soon as we got in.
Lady Lever Art Gallery
The Lady Lever Art Gallery is in Port Sunlight with lots of fabulous art and sculpture. It is such a great place to visit with kids as they have activity bags, activity rooms, a cafe, a lovely shop and spacious toilets.
There was a Matisse exhibition which I wanted to see. So I planned the visit around the children's activities that were advertised. We went to 'Drawing with Scissors' which kept all of us busy for over an hour. We then popped to the room next door and they both had a go at screen printing a tote bag with a Matisse style picture.
It was a lovely afternoon and we had such a chatter. While we waited for the bags to dry we looked around the gallery and had a walk around the rose gardens.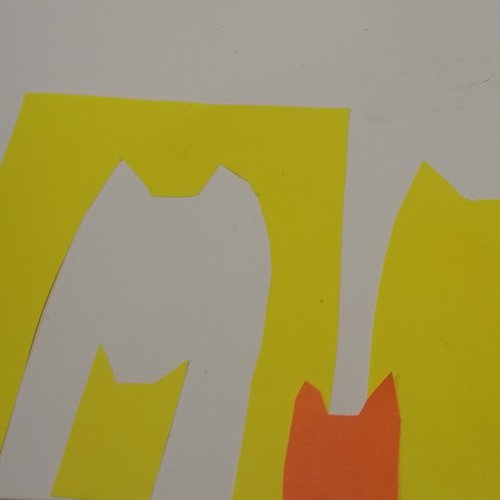 Liverpool Central Library
We all love going to the library in Liverpool. Lots of exciting books to read, nice cafe and great toilets. (Yep we visit a lot of toilets so it is nice to have clean ones.) Unfortunately my two children are too old for the children's activities there but we did listen in. As usual, we went up to the roof to look across Liverpool.
FACT
After the library, we walked through Liverpool to FACT. We always go to have a look at the art exhibitions - although they are more interpretive pieces. There was a virtual reality experience which the children thought was weird but I just got motion sickness so couldn't watch it all. There was a relaxing video downstairs that we sat and watched for ages. Also lost both kiddies behind a wanted wall as seen in the photo below.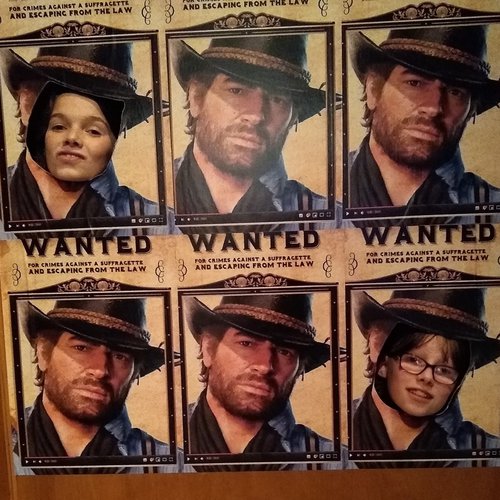 Bluecoat's
Another art place we went to over the holiday was the Bluecoat. There was an exhibition by Alexis Teplin. I was most interested in the painted textile wall hangings. I loved the embroidery and paint combination.
Lush
A visit to Liverpool isn't complete without a trip into Lush. Both children love all the smells and trying the products. Anything glittery is always a bonus. I didn't need anything but I also like to see what they have in. We all came out smelling like Lush!
Bonfire and Fireworks
Last night my husband took the children out to a firework display. They met up with other family members. I stayed at home with the cat to make sure that she was alright. There were lots of fireworks going off near here and then a few random ones late into the night. Once she was fed, she had a deep sleep and with the aid of the television blocking out the worst of the noise she was fine. (She has been the same tonight only disliking the ones really close by.)
Our Cat Ginger
I think Ginger enjoyed having more company around. Both children play with the fishing rod with her which she loves to kill. The only downside is that she has been more active so she has been more hungry. Also, if she is passing my drink of water, she likes to help herself. One day we were at home most of the day, Ginger drank my drink three times.