Wirral Whiskers Christmas Update
Whoops! It's been a while since I last wrote a blog post. So many ideas and not enough time... However, with the current Covid situation, it feels as though we are in the same position we were in this time last year. It's like a never ending roller-coaster ride in a haunted house.
This Last Year
After eight months of pandemic including lock downs and various restrictions, holidays and trips away were a distant memory. Unfortunately this meant that pet visits were no longer keeping me in cat food. It was time to start looking for other employment..
In November last year I got a full time finance assistant job in Ellesmere Port. It had only been a couple of years since I last did finance work and it soon came back to me. My fingers remembered all the shortcuts for Sage, even though my brain didn't.
The best part of my day has been when my cat Bean, runs to greet me. He hears my keys and runs to the door, this lets everyone else knows that I'm home as well.
Working with Cats
In April, I started caring for Fluffy long term as his owner was poorly. It was so nice to have a cat to see and gave me time to focus on Wirral Whiskers.
As soon as the restrictions were lifted, I was ecstatic to have cat visits again. It was quite a juggling act with my day job and I was restricted to two morning cat visits before my day job. I can honestly say, I've never been so pleased to get up early. Seeing every single cat, on each visit, has made my day. I have to thank my lovely husband Ben who made me packed lunches and handed me a coffee cup as I was running out of the door.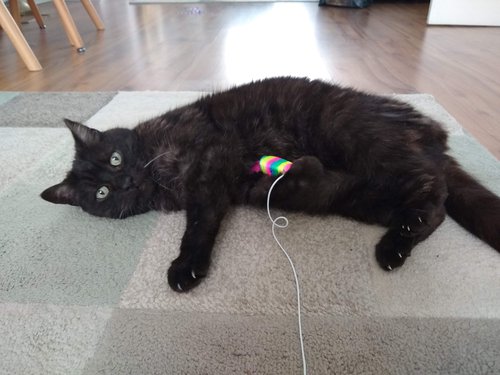 It has been lovely to see cats again after the long break. Some cats remembered me, some cats are only interested in food and treats. This is great as it means that they are happy to see me even if they are not sure of the new face at first. I've only had two cats that are nervous when I go in, but they have always been shy.
Kittens have grown up, young cats have matured and some of the mischievous cats have mellowed. My particular favourite was Meg who before Covid, wasn't keen on people in the house. She was always happy to be cuddled outside and always ran up the road to meet me. After the long break, she now enjoyed cuddles in the house and loved to play and interact.
I've also had a couple of house sitting stays for cats. It's always interesting to see if the cats will bite me wanting food at 5am. So far, some have come into the room and purred loudly early in the morning. I think they were hinting nicely as no teeth were involved.
Not Only Cats!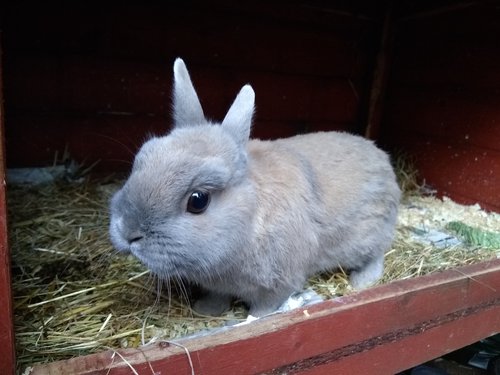 It's not only cat visits. Last month, I visited four, gorgeous rabbits. Most of the time was spent cleaning and feeding them but there was always time for a cuddle. Rabbits take a lot of work and I'm always surprised that they are recommended pets for children.
Sometimes on cat visits, there are other pets as well. A few families have had chickens but one had a bearded dragon.
The family have loved it when we have little furry animals to stay. It is fantastic to have repeat stays with hamsters and rats. We all look forward to having them for their holidays. My daughter in particular takes a great interest and loves to be involved. The little visitors have even made my teenager smile.
Thank You
A massive thank you to all the lovely people who have recommended me or left a review. I'm very grateful that people have taken time to help me. This has helped new people find me and ask to care for their cats and small furries.
At the moment, it looks as though Christmas will be busy with cat visits. But we will have to wait and see what happens with covid and travel restrictions.
Upcoming News
New Job
After over a year in Ellesmere Port, I wanted to work part time so on Monday I start a new finance role in Birkenhead.
I'm looking forward to the new job and spending more time with my family and pets. Hopefully I'll have more time to spend building up Wirral Whiskers again – including doing a much needed update on the website.
Socialising with Friends
I'd just started socialising with friends and family, then the Omicrom variant hit the headlines. Insert roll eyes here! It does feel like circumstances are starting to echo those from this time last year.
As a family, we are staying in more than pre-pandemic and the highlight of the week is going to the gym. Although sometimes I may spend more time chatting than exercising.
We are enjoying going for walks as it has been lovely seeing all the Christmas decorations and lights. Speaking of which, I must put some up.
Thank you for reading! Wishing you all a healthy, happy Christmas and New Year.
Love Livi >o<