Wirral Whiskers is 1 this week!
Happy Birthday to Wirral Whiskers!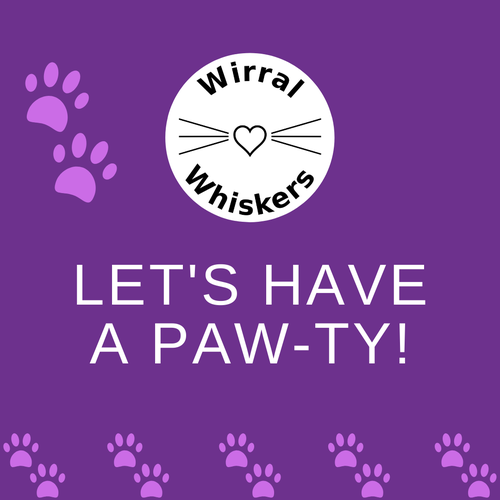 Being a pet sitter and working with animals is something that I have always wanted to do. I always thought it was just a dream and wouldn't happen. Even as a child I looked after other cats for people in the village. There were always cats other than our own popping by into our garden. My dad used to count how many cat food cans had been used, to see how many cats my mum was feeding.
Wirral Whiskers was built from my love of animals and always wanting to work with animals. I was thrilled when I was able to attend UCLAN and complete BSc Animal Behaviour and Welfare as a mature student. This has been a roller coaster year since deciding to launch my pet sitting business. The biggest step was leaving the safety of full time employment and stepping into the unknown. In the last couple of months, due to the pandemic, the whole world has become a different place and the future is uncertain for everyone.
This blog is to acknowledge my win of making it through the first year. From my previous full time employment, I have learnt an enormous amount and developed new skills. The easy bit was looking after the animals; all of which I fell in love with and have very fond memories of. The hard part was learning about social media, promotion, marketing, web design, content creation, artwork, blogging... the list goes on.
Even though I worked in finance before, April was the first time I had completed a self assessment. I was really pleased to find out how easy it was. The whole process took about an hour as I read the instructions to make sure I was completing it correctly.
The Actual Work, Pet Sitting
The animals are the best part of this job. I love getting to know them and their personalities. Some take longer to come out of their shell, whereas others are more forthcoming. One cat climbed up my leg on my first visit. I thought this was lovely… until she climbed over my jeans, and her claws went through my T-shirt.
As the pets aren't mine, I enjoy the bits that pet owners probably wouldn't. This includes seeing the massive dog I was looking after diving into a massive puddle. It was really funny as each time he would try to find a puddle. Then we had a lot of rain and the paths had turned into rivers. Seeing him having so much fun was lovely. It took ages to dry him off afterwards – especially as he didn't like being dried all over. Amazing how much water a double layered coat can hold.
One cat was unsure of me for some time. It was a gradual process of her accepting me. This was lovely to see as she was more excited to see me each time I went. She has a strong personality and when she has had enough, she swipes me and goes away. The biggest shock was once when she sat on my lap. After a while she realised what she was doing, swiped me and ran away. This really made my day!
Litter tray cleaning isn't usually what people class as fun. I always have a great interest as it can tell a lot about the cat's health. I like to make sure all the pets are 'physically' fine as well.
My top priority is the pet's happiness – not just being well cared for. I want to give the pet fun activities to do while I'm not there. I have a range of toys that I show the pet how to use, and then leave them there so they have got something to do if they want to. Not all pets like the same toys so I find out what they like or can use.
Small Animal Boarding
The whole family has loved having small animals stay with us. So far we have only had indoor pets and they have stayed in our back living room. This means that they are part of the family but not in a busy area. (Also safe away from the cat.)
Our most memorable was the giant rabbit that stayed for three weeks. We spent as much time as we could with her. She had two fresh meals a day as well as treats and even a Christmas present. I am still in touch with the owner and she has recently sent video updates.
Family Time
I have really enjoyed being able to spend time with the family. Most notably, taking my daughter to school and picking her up. Also, my eldest son had started high school so it was great to be around for if he needed me.
Traditional holiday times are busier as a pet sitter. The two weeks over Christmas were busy. I was surprised to find I had a busy January too as people took holidays when children were back at school.
My children always ask about the pets I've been looking after. It is as though the pets become part of our family temporarily. Even when I'm not looking after them, each and every pet often comes to mind.
My husband has been instrumental in building my website and then training me how to use it. His patience has been tested! He is also on my insurance as a back up. So far I have only needed his help cutting one cat's nails.
In this unprecedented situation of a worldwide pandemic, the future is uncertain. At the moment I am following the travel news for when people can go away on holiday again. Most of my work has been when people go away overnight.
Wirral Whiskers Goals
Even with the pandemic, my goals are still the same. The priority order has altered due to having time at home safe. I really hope that I can look after pets soon as my main aim is to give pet owners peace of mind while they are away by giving their pets fantastic care.
Obviously, the last 8 weeks haven't been great for anyone. I have spent time working on my website, new blogs, artwork, training, designing new adverts, networking and writing content.
Recently I have been writing and providing advice for other websites and blogs including on the Pet Sitter Confessional. These have been pet related and in particular, pets during lock down and also for when things return to normal. I've even been quoted in the Guardian newspaper and their online publication
In addition, I will be expanding my website to include downloads regarding pet care, behaviour and activities.
In May, I will be launching an online shop called Circus Cat Crafts. This is a combination of my two favourite hobbies – animals and circus. This shop will be online selling handcrafted cards, cross stitch, pictures and prints. (Husband is currently working on website for me.)
Thank you!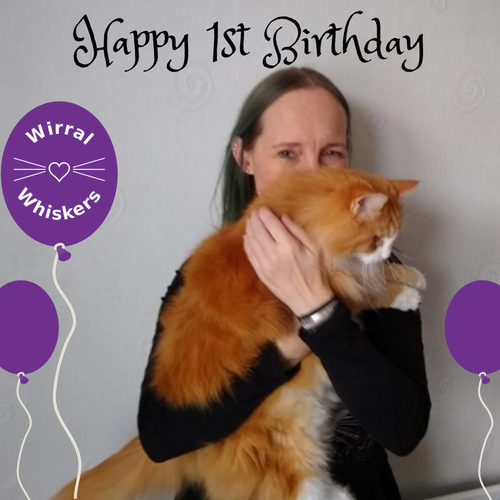 Thank you to all those who have used my services, supported me, helped me, been kind or liked a post. It has meant a lot. I couldn't have done it without the support of my family and friends.
Best wishes, and lots of love, Livi
I hope the world gets back to 'normal' soon so I can return to looking after pets.
If anyone needs pet advice during this time, please feel free to contact me.
If you would like to sign up for my bi-monthly newsletter, please click here.