What a Strange Couple of Weeks
What a strange couple of weeks it has been. I'm still in the first year of being self employed and thought I had prepared for everything.....
Well, this has been a rather different March than I was expecting. What a strange couple of weeks! I have been self employed since last May and I had been pleased with how I was doing. I hadn't however, planned for this. No contingency plans! Unfortunately a lot of people are in the same boat.
Being a New Business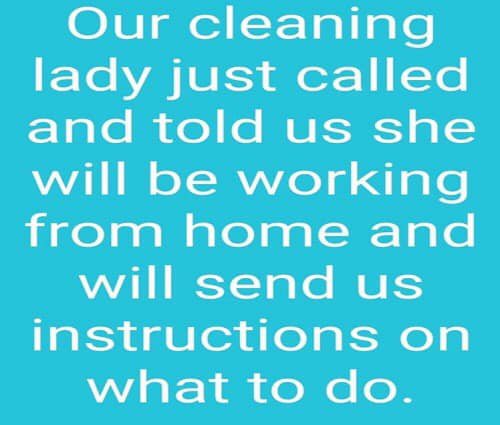 Having a new business can be a roller coaster with ups and downs on a normal day. In this unprecedented situation, it is very uncertain. A lot of businesses are in the same situation, but some can transfer operations to online. Obviously, being a pet sitter, it isn't possible to work from home. People aren't allowed to travel and can't go on their long awaited holidays. Others are working from home and are able to walk the dogs themselves. The Pet Industry Federation has issued advice on how pet care businesses can continue to operate safely during this time. Please see the bottom of this article for an image with all the information.
This year, I had other work with the Unilever Consumer Studies Centre. Unfortunately this work has all been cancelled. They were cautious for a couple of weeks before the social distancing was enforced and checked each time I went in to see if there were any signs of the virus.
I also have freelance work for teaching circus skills - mainly in school holidays. But this won't be happening for the foreseeable future.. I was going to do personal appearances as the Easter Rabbit as well.
True Happiness comes from Within
I think everyone has found staying at home quite an adjustment. Has been strange being 'locked up' with the family. We are quite happy at home but we usually would be going out to different places and doing lots of activities.
We have found lots to do at home. The first week I spent cleaning, tidying and sorting out the house/garden. This was as well as supervising the children do their school work. Each day we have gone out for a walk! As we aren't allowed to travel or go to parks, we have found some lovely new areas near us.
This week, staying at home has been less of a novelty. It feels even more strange. I think the loss of control and the large amount of uncertainty is unsettling. (Especially if you don't like surprises like this.) On one of the pet sitting groups I heard that people were advised by the airline that flights won't be booked for August.
A plus point is that I have always been interested in home schooling the children. It has been lovely spending time with them and having chats. The highlight of today was having a teddy bears picnic. These days, only one child brought a teddy and the other one brought a book. Both loved eating outside, doing what they want, unsupervised. Later on I'm going round the back to check they didn't throw their salad over the wall!
Another advantage is that I've got some time on my hands, so hope to do my first self employment tax return. I'm still waiting on pay information from a company I worked at over Christmas and then I can crack on. I hadn't planned on doing it so promptly but I do like to be efficient.
Although saying happiness comes within is quite a brave statement. I find happiness can come from outside sources. Before everything was cancelled, I'd booked onto some free training to improve business in this new financial year. However, this training was cancelled due to social distancing. Instead the owner offered a telephone call to go through the training briefly. I took him up on this offer and it was so helpful. Talking to someone who wasn't close to me or my business had a fresh perspective. (At this point I would like to say that my husband has been very helpful too.) After the telephone call I had a few idea of moving forward and more importantly, I had hope.
Another happy surprise was from an outside source. I had a text message from a website offering me a years free advert for my small animal boarding on their guinea pig website. The website was full of helpful, sensible advice and tips for guinea pig owners. This gave me hope to carry on and look for alternative places of advertising.
Pets while Self Isolating
My children are at an age where they leave the cat alone if they are asked. Ginger has enjoyed us all being at home and has stayed around the living room and kitchen to be with us. When Ginger has had enough of people, she disappears upstairs or puts herself in a cardboard box. She has a couple around to choose from. Last week she loved sitting in the sun on the window sill.
Most cats are self sufficient and can sort out their own needs. If they don't like what is going on, they eventually take themselves away. Others may lash out but it depends on the cats temperament and personality.
Dogs are a different matter all together. They tend to thrive on human contact. The owner is the alpha dog of the pack so the pups are pleased to have you around for company. Hopefully, dog owners will consider this when they go back to work.
Our little furries have had more interaction, treats and attention. A lovely surprise with the African soft furred rats was that when we cleaned them out earlier in the day, we saw them more. They kept popping out to change their house and case around. Was so lovely for all of us to see.
With all pets, it is important to keep a routine. With social distancing and self isolation, it hasn't been possible to prepare for it. From being out all day, humans are now spending about 23 hours at home. In our house, only one of us has been out at a time food shopping. Usually at least two of us would have gone food shopping, if not all.
I think it will be a bit of a shock when things go back to normal. It may be a staggered process which will be easier for the animals to understand.
Happiness from Pets
I get a lot of happiness from animals and looking after them. So not seeing other pets is sad. I think about all of them often. What is even worse, is the fact that I can't cuddle random cats I see in the street or other dogs that are walking past. Today I said hello to a horse and it came over but I couldn't stroke it.
This Sunday my Instagram post was of a gorgeous puppy! I was trying to get some decent photos of her so had done a little video instead because she moved so quickly. When I posted the video on Instagram, I thought I had turned the sound off as who wants to hear me waffling on? (More to the point I didn't want people hear my random ramblings.) It wasn't until later in the day I realised my mistake.
I then heard from the puppy's dad saying she had heard my voice and had run round looking for me. He very kindly had sent a video as well. It made my heart melt! She had grown a lot in a couple of weeks, matured and got more fluffy! My children were thrilled to see the video too. My daughter was pleased and she said 'that means you've been a good mum when the owners weren't there'.
Wirral Whiskers will Continue
I have plans to diversify; one way is by producing cat related crafts. I am still working on the other ideas. However, when things get back to normal, I will continue pet sitting. I really hope my previous customers are able to use my services.
Wirral Whiskers pet sitting was my dream and it will continue to be my priority. I'd be very grateful if you know of anyone that would be interested in my services, please could you pass my details on?
I would like to send a thank you out to all my customers and people who have supported me along the way.
Thank you very much, Livi