It is nearly the end of January, otherwise known as Veganuary. This has been quite an exciting month for me food-wise as there have been many new products to try (and many pudding and junk-food options too). So much for my healthy eating start to the year.
Veganuary
It is nearly the end of January, otherwise known as Veganuary.
This has been quite an exciting month for me food-wise as there have been many new products to try (and many pudding and junk-food options too). So much for my healthy eating start to the year. I've enjoyed a lot of lemon cheesecake this month.
January is often the time of year for new resolutions and lifestyle change. Veganuary is a non-profit organisation that encourages people to try a vegan diet with a 31 day challenge every January. By working with shops and restaurants to offer and advertise more vegan options, Veganuary helped encourage and support over half a million new people to try veganism in January 2021.
I thought I would write a blog about veganuary as I am passionate about animal welfare. For me being kind to animals extends as far as not eating them or using their by-products.
What is Vegan?
There are different views on what being vegan means; from a plant based dietary vegan, not eating any animals or animal products, to not using animal products such as wool or leather and not using animals for sport. I do find it is a personal choice of what 'vegan' means. Some eat honey whereas others don't.
Some people chose this for healthy living, the well-being of the planet, and like myself, for animal welfare reasons. I personally don't like what happens to the animals such as the male chicks not needed. I've seen some horrible videos but I won't go into it.
The not eating meat is the easy part. Trying to work out if food is vegan is a different matter. Food may be labelled vegan but then have a warning that it may contain milk as it was made in a factory that uses milk. It can make for a confusing food shop. Don't get me started on E numbers! Who knows what they are anyway, let alone which ones are OK to eat. Even breakfast cereals can have vitamins that are made using animal products.
What being Vegan means to me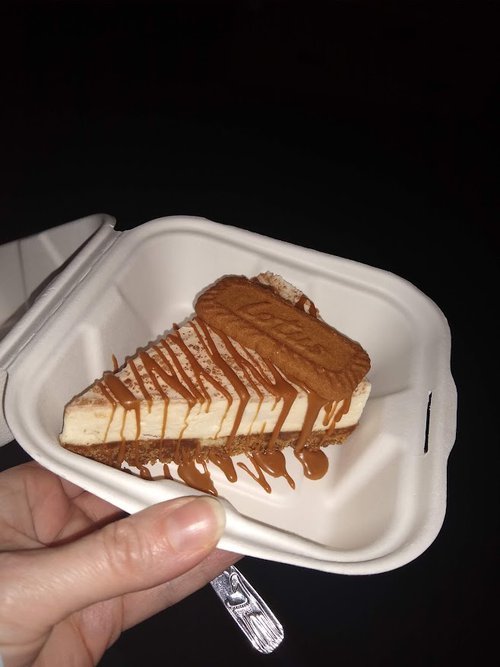 Being vegan is really important to me but I don't like to mention it as it can come with preconceived ideas.
There is a common joke
Q) How do you know if someone is Vegan?
A) Don't worry, they'll tell you within the first 2 minutes of meeting them.
I haven't eaten meat for over thirty years now. When I was 13, I chose to become vegetarian. Back then it was quite a new thing and there weren't always options for food when we went out. There was only one type of veggy burger available in the shops too.
In about the year 2000 I tried to be vegan but I only lasted 10 days. Back then, there weren't any ready meals or meat replacements available. At that point, we were living in a horrible flat in London where the kitchen was horrible and we didn't enjoy cooking in it.
Being vegan was always on my mind but I thought it was too difficult and extreme. Then about five years ago, veganism was becoming more popular and I noticed more options available when I was out. So I thought I'd give it a go. At first I was very healthy but then, I found out all the vegan yummies. (Did you know party rings are vegan and very moreish.)
I was fortunate that my husband was vegetarian when I met him, so our children have been brought up veggy as well. They know they can make their own choice and even now choose not to eat meat and even sweets containing gelatine. I always offer them the choice of eating my food, and unless it's pudding, they may try a bit, but usually say no. If it is pudding, they never say no.
Being a vegan cat sitter
This is a difficult one for me sometimes as I am feeding animals to other animals. Obviously I want the best for all animals but cats are carnivores so do need to eat meat.
This was particularly noticeable over Christmas as I had lots of cat visits and I wanted to take treats for the cats. I carried a box of cooked chicken with me round the Wirral. I popped to the doorstop of a friend to drop off a present and as it was near a cats house I walked, carrying my box of chicken. Turns out it was quite handy as while we were talking (at a distance) a cat could smell it and came up to me. You can never have enough cat cuddles.
Favourite Wirral Vegan Restaurants
The options for vegan food while out is amazing these days. I am so glad it has become more mainstream. No longer do I have to eat salad and chips when I go out.
My favourite vegan place is Joro in Hamilton Square. There is a wide range of food and also yummy puddings. Joro is children and dog friendly and the staff are really lovely. They cater for the fussiest of people – even my children. The first time I went I checked what I was eating was vegan as I couldn't believe it was.
Another favourite place is Zero Clucks Given. I love their 'Loveable Burgers' and 'Animal Friendly Fries'. They have a really extensive menu but I tend to always have the same things. My daughter loves their chips and milkshakes.
At the moment places like Papa Johns have offers on vegan food. However, vegan cheese is very different to 'normal' cheese. I find it really yummy but I wasn't keen at first. Being able to get delicious pizza is amazing.
I'm really pleased that Greggs, Burger King and McDonald's have options available. I'm not keen on all the plastic waste but I think at least it gives people options similar to what they would normally eat. This would have really helped me when I first started.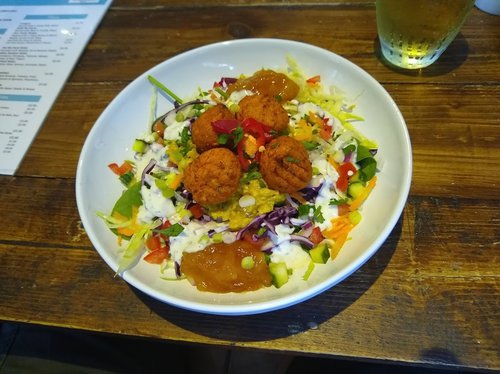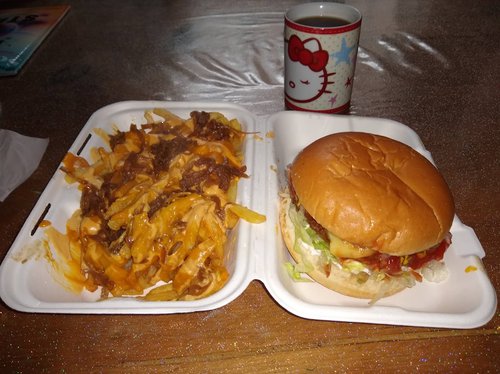 Where to now?
Well, during January, lots of the supermarkets have new ranges of vegan food so I have stocked up. In previous years, if the products aren't popular, they soon disappear. I have found that even Lidl kept their cheese range for the whole year which was amazing.
If you want to read more, check out https://veganuary.com/ This website has lots of information and recipes.
Alternatively, there are some great local vegetarian and vegan Facebook groups which are helpful for food suggestions and meal out recommendations.