I would like to wish all my pet customers and pet owners a happy Christmas!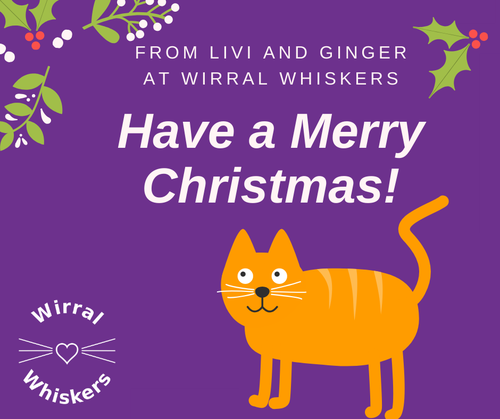 Happy holidays to everyone!
I would like to say a massive thank you to all the customers and pets I've met this year. I appreciate the trust owners have leaving their loved pets with me and I have absolutely loved looking after every single pet.
I am assuming Ginger wishes you a happy Christmas too. She will have a fantastic holiday time! She loves Christmas trees with all the baubles on - patting and playing with the tree. (We don't have tinsel as she likes to eat it.) She enjoys having the children around and getting extra attention and treats. All visitors and their bags are investigated. But the highlight for her is extra boxes with wrapping - so much to sniff, lick, chew and sit on. Ginger will even have a few presents of her own under the tree this year!
Please be careful of Christmas items that are a danger to pets. Lots of plants that are given as gifts may be poisonous to cats and dogs - this includes amaryllis, ivy and if a lot is eaten, poinsettia. For more information read here. Also, the Blue Cross has some great articles and advice for both cats and dogs over the Christmas period.
I wish you all the best for 2020. Lots of love from Livi and Ginger xx