Hi there, I thought I should announce I am still open for business as unusual. These are uncertain times but I am here for your pets.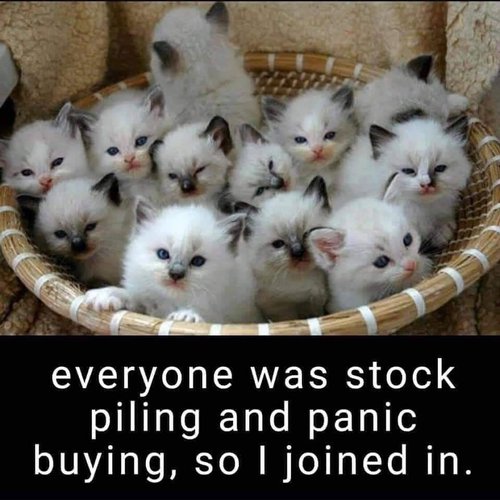 I am available for pet sitting, dog walking and small animal boarding. I am available for house sitting if you have to go away and have lots of pets. Unless we have to stay in our own houses, I will continue to operate my business.
I've had a couple of queries about bookings made pre corona virus. If cancellations are made due to travel restrictions, I will refund any deposits.
Obviously this is a worry to everyone's health and a difficult time for small businesses.
Please see below for the precautions I have in place.
Hygiene
Hygiene is very important to me as I don't want to transmit illnesses or parasites to other pets. I would take extra precautions if I knew that a pet had any illnesses. Pets can't transmit the corona virus.
As per the guidelines, I am washing my hands at every opportunity. When I look after pets, I only touch what I need to i.e. sinks, bowls. Owners often leave the food out and I bring my own bin bags so I don't open any cupboards. I bring my own tea towel and hand towel which are washed at a hot temperature after a booking.
As seen on media, I will continue to adhere to the World Health Organisations hygiene procedures.
Present Bookings
If your holiday gets extended or if you have travel delays, please get in contact with me to extend your booking. This is always an option! It gives me peace of mind if owners let me know they have returned safely.
As mentioned above, all bookings that are having to be cancelled due to the corona virus will be able to have a refund.
In the unlikely event of me not being able to do a visit, I have insured back up in place.
If you are concerned about making a booking, please contact me for a chat.
Corona Virus Preparations
As we don't know what is going to happen, it is difficult to make plans. However, on a trip to the shop today, a lot of the shelves were empty.
I have made sure that I have got enough cat food and litter in for a couple of weeks. As we don't eat meat, we haven't got anything else that Ginger could eat.
I am going to try to carry on as normal and hopefully survive the uncertainty.