Animals Direct is a relatively new company on my radar. It is a company which services I have needed in the past.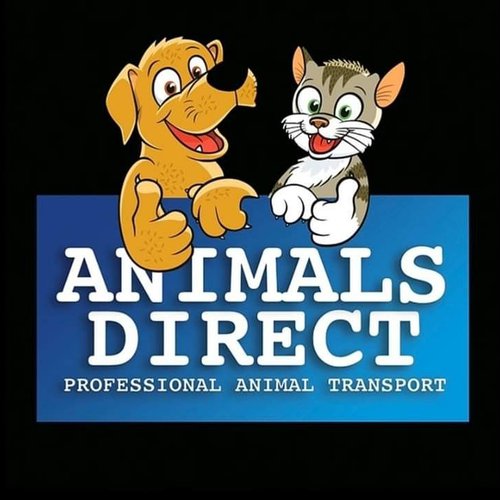 This is the first blog where I've done something different. I've asked a different company if they would like to introduce themselves.
This blog is written by Ashleigh, the director of Animals Direct. This is a company that transports animals and animal products - including to vets, new homes, importing and exporting. This is a new service that may be helpful to pet owners.
Ashleigh is experienced with pets, so they are looked after when transported. She is DBS checked and is trained in animal first aid care.
I've not met Ashleigh, but this service is so valuable. In the past we haven't had a car and had trouble with vet trips. Ginger came from a rescue about 4 hours away from us. I distinctively remember that day with Ben out for a very long day, while I had a small baby and a two year old! So this service would have been really handy.
Recently we had to pick up our new cat which was a five hour round trip to meet with the rescue. Getting a new furry family member is not always easy! But it is so worth it.
Thank you to Ashleigh for letting us more about her business. Please see the image below the article for Animals Direct contact information.
Introduction from Animals Direct
I thought I would start my first blog by introducing myself, I am Ashleigh Perry the director of Animals Direct Limited. I live in the North West of England with my partner Steve and our two children Kaitlyn and Jamie.
Why Working with Animals?
From a very young age, roughly around the age of ten, I remember Dad bringing home another ferret or hedgehog. It was a family joke that our house was the local zoo. It was around this time I helped whelp my first litter of pups.
As a young child I always wanted to keep all the cute puppies. But when the puppies new owners would come and collect them, I soon realised the joy that those other people would get out of that puppy. One litter could potentially make seven families happy. Over time this became my favourite part and I would look forward to each new puppy being collected. Often my friends would ask me "aren't you sad when they go?" or "how do you do it?".
It seemed simple to me, that we were making other people happy. Over the years the new owners would bring the dogs back to see us and again I gained so much from knowing we had helped them gain a family member.
Career Change
After a few career changes in 2017, I realised I couldn't carry on working in jobs I just wasn't happy in. I sat down with my partner, Steve and discussed what it was I really wanted to do and to see if this was financially possible. Around this time I started attending dog shows with my dad and started to realised again how being around animals made me feel and the joy people got from them.
We would often have to travel up and down the country to various shows. Travelling is something I have always loved to do, from living in Australia at a young age and moving to and from cities in the UK. Once I got my licence at eighteen I was always driving around the UK, which was something I loved to do. Putting animals and driving together seemed the simple solution. This is when I came up with the idea behind Animals Direct Limited.
Own Boss
I registered Animals Direct Limited back in January 2020. Seeing my first clients face when I dropped their puppy off, I knew this was what I was meant to do. It didn't seem like work at all.
This was the first time I had felt like this whilst working and it took me back to being a child again and seeing the new puppy owners and the joy that it brought to them. Their first word is always "aww" when they see their puppy/kitten for the first time. That look on the owner's face is what it is all about for me.
The Future
For the future, I would like to continue to grow the business's reputation and to keep extending my knowledge. I also enjoy the networking side of the business and connecting with both new and well established companies. I am strong believer that we can all help each other. I am the type of person If I am in the position to help someone else I will try my very best.
If you would like to follow the progress of my business then you can find us on social media on both Facebook and Instagram and also get more information by visiting my website.
I would like to thank Livi Parkins of Wirral Whiskers for inviting me as a guest blog and look forward to working with Livi again in the future.