Day in the Life of a Cat Sitter
I had a real treat today visiting three different families of cats. Yes, I was in love with all five cat 'customers', as well as the two I met on the way to the shop and of course my own.
Today has been a good day for cuddling cats. Obviously I had my own to fuss and cuddle and we saw our usual two on the way to the shops.
I had the joy of visiting three households of cats! A neighbour had only gone away for the weekend and they didn't know I was going to start Wirral Whiskers but I have always offered to look after their cats. They have a lovely tortoiseshell who is a bit shy and a lively, inquisitive tabby.
This was quite an adventure as tabby just wanted food and was in to everything. The other one was timid and sat at the top of the stairs. It was like one of those Facebook videos where each time you turn around the cat is closer to the human but completely still. She soon came for food though, but didn't hang around long afterwards. I was pleased when she came back down to check if there was any more food.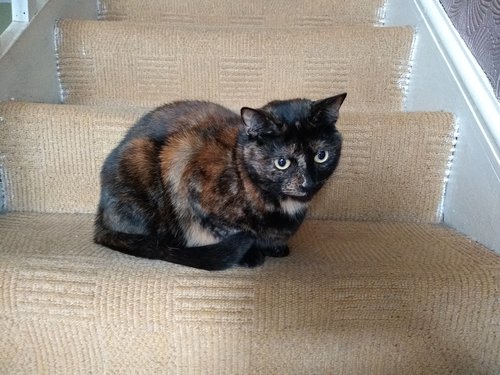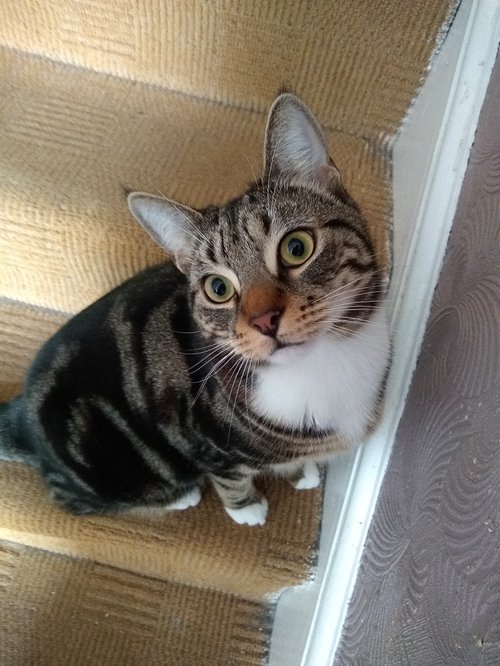 For the last couple of days I have been looking after the most gorgeous 19 year old tabby. Absolutely love her to bits. She pats at my arm if I stop stroking her and she is so gentle. She loves a cuddle. As she doesn't go far, I have been able to open the back door so she can go for a walk if she wants. She likes to sniff a few plants, have a look round, a little wash and come back in.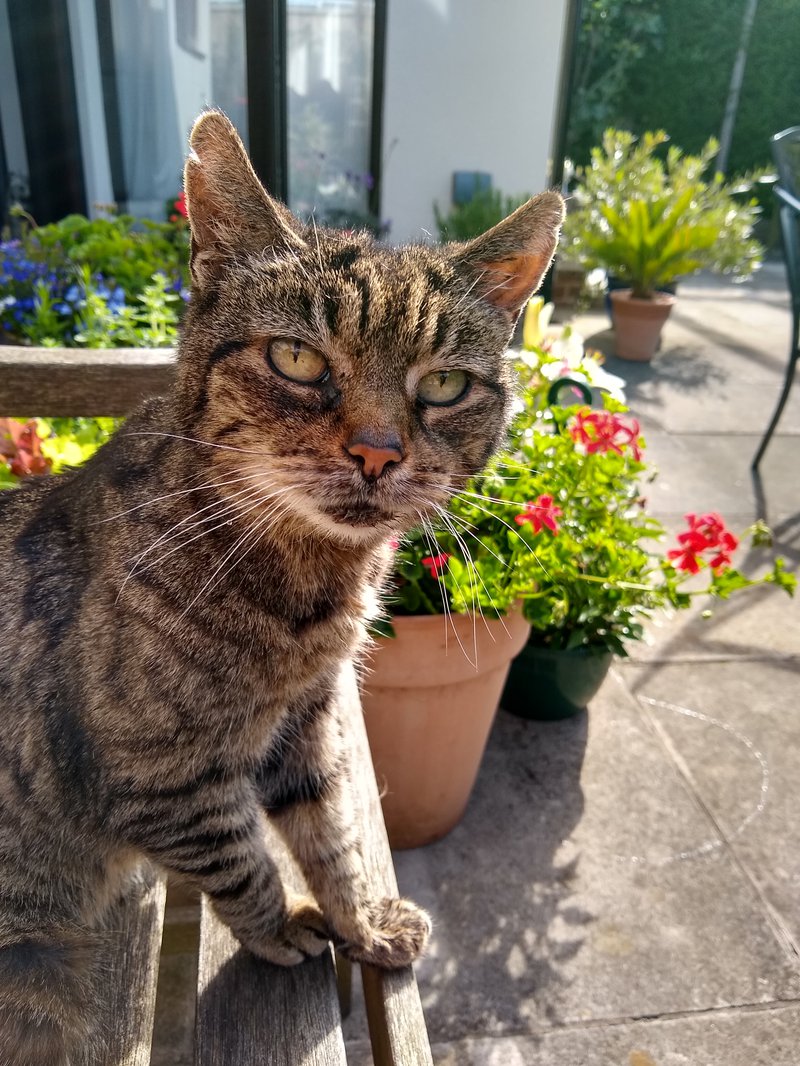 Tonight was a first visit to a house with two cats. They have a tortoiseshell and a ginger/white. Both were timid. The tortoiseshell one stayed sat under the dining room table on a chair while the ginger one was behind a sofa. Eventually they both came out - but I did spend quite a while sat under the table with both of them. The ginger one loved a cuddle and didn't stop purring the whole time. I'm hoping that tomorrow they will be more confident as more familiar with me. If not, I'm more than happy to sit under the table again.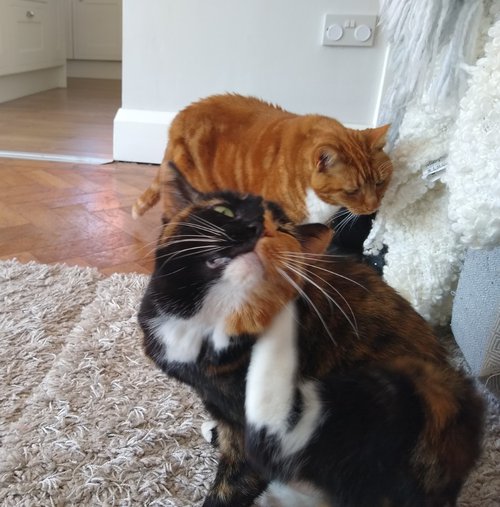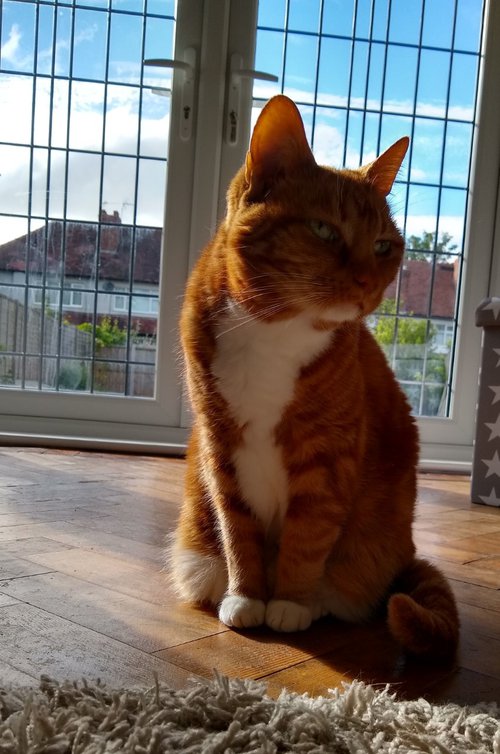 The whole time I felt so responsible for the well being of all the cats. It is a big thing looking after someone else's pet as I know I consider mine a massive part of the family. I can't wait for tomorrow for the next installant!